The Official Fazzino 3D Pop Art Website
Welcome to the official website for internationally renowned 3D Pop Artist Charles Fazzino. Since developing his distinctive 3D art technique more  than thirty years ago, Charles Fazzino's name has been synonymous with bright, whimsical, and wonderfully detailed 3D Pop Art. His work can be seen in hundreds of galleries and museums worldwide. We invite you to browse the website to see the latest New Pop Art Releases, a variety of Sports Art including football and baseball, detailed Cityscapes of your favorite cities and countries and so much more. If you love to create your own art, take a look at Color Your Own Fazzino, an interactive page that lets you color, download and print your own original Fazzino.
Meet Charles Fazzino in Florida, Long Island, Paris and Belgium
Reflective Shades of Manhattan Island
35″ x 15″
See More New Fazzino Releases!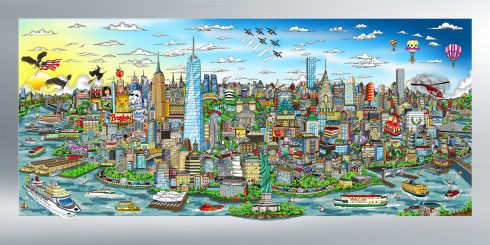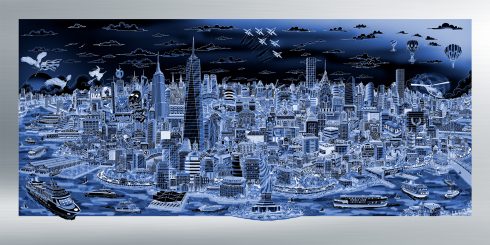 Fazzino at JFK International Airport
Watch the video American Airlines produced about the Fazzino
installation at Terminal 8